Pepperdine Gives: Message from Advancement
---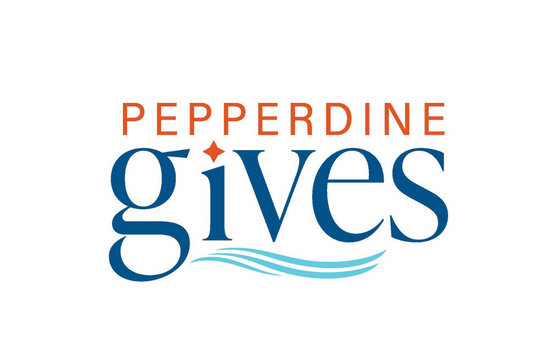 ---
Annual Day of Giving
Wednesday, October 19, 2022

Faculty and staff, join our annual day of giving festivities as we invest in Pepperdine's progress and enjoy fellowship, games, giveaways, phone-a-thon teams, food, and more from 11 AM to 6 PM at Seaver College (Mullin Town Square), the Drescher Graduate Campus, Caruso School of Law, and the West Los Angels Graduate Campus.
GIVING: With more than 100 different giving opportunities, you can choose to support the program or initiative that has the greatest meaning to you. Let's make a lasting impact together! Give now or visit the Pepperdine Gives site on October 19 to view descriptions of each of the initiatives, and support life-changing University priorities. givingday.pepperdine.edu
T-SHIRTS: Come celebrate the day! Raise the Waves spirit and help us promote the day by wearing a Pepperdine Gives T-shirt, which you can pick up between October 12 and 14 at any of the following locations:
Seaver College Campus: TAC 3rd floor, Advancement Reception
Athletics: Heritage Hall, Main Athletics Offices
Drescher Graduate Campus:

SPP Dean's suite,

GSEP Breakroom, Graziadio Business School Front Desk
Caruso School of Law Campus: Office of Admissions and Student Services
West Los Angeles Campus: Harold Taylor, Room 3200
Calabasas Campus: Front Desk, Main Lobby
Irvine Campus: Front Desk
Campus Operations: Breakroom
If you have any questions about T-shirts, contact Ginny Gutierrez at 310.506.6190 or virginia.hardawaygutierrez@pepperdine.edu
MEALS: Pepperdine Gives volunteers and donors will receive an email and receipt that can be used as a food voucher with food trucks at Mullin Town Square, Drescher Graduate Campus, and the Caruso School of Law. A catered lunch for volunteers and donors will be held at the West Los Angeles campus from noon until 2 PM. At the Calabasas Campus, a breakfast reception will be held from 8 to 10 AM; the Irvine Graduate Campus will hold a lunch reception from noon to 2 PM.
Join the Pepperdine community in supporting meaningful programs—across all five schools—that ignite the passions of our students and prepare them for lives of purpose, service, and leadership!